At Flashpoint, we're dedicated to making great products. To make sure we always deliver the best solutions, it's important to stay competitive with new products entering the market. We trust in the dependability that our system can offer creators, and that's why we're happy to put it to the test when new products are introduced. This is why we asked Rob Hall to review the full lineup of new Westcott FJ lights and see how they measure up to the Flashpoint R2 system.
The Westcott FJ400 versus Flashpoint Xplor 400 Pro is a natural comparison because the lights have similar features. Both are 400 w/s, offer remote power control, TTL, HSS, stroboscopic, and masking functions. Both are battery-powered and ideal for portrait photographers doing sessions outdoors and on location.
Both lights are Bowens mount, making them compatible with a wide array of modifiers from various manufacturers (such as the dozens available from Glow). Although, the Flashpoint Xplor 400 Pro also has a Godox mount making it compatible with ultra portable modifiers like the ADS-85, which is my softbox of choice.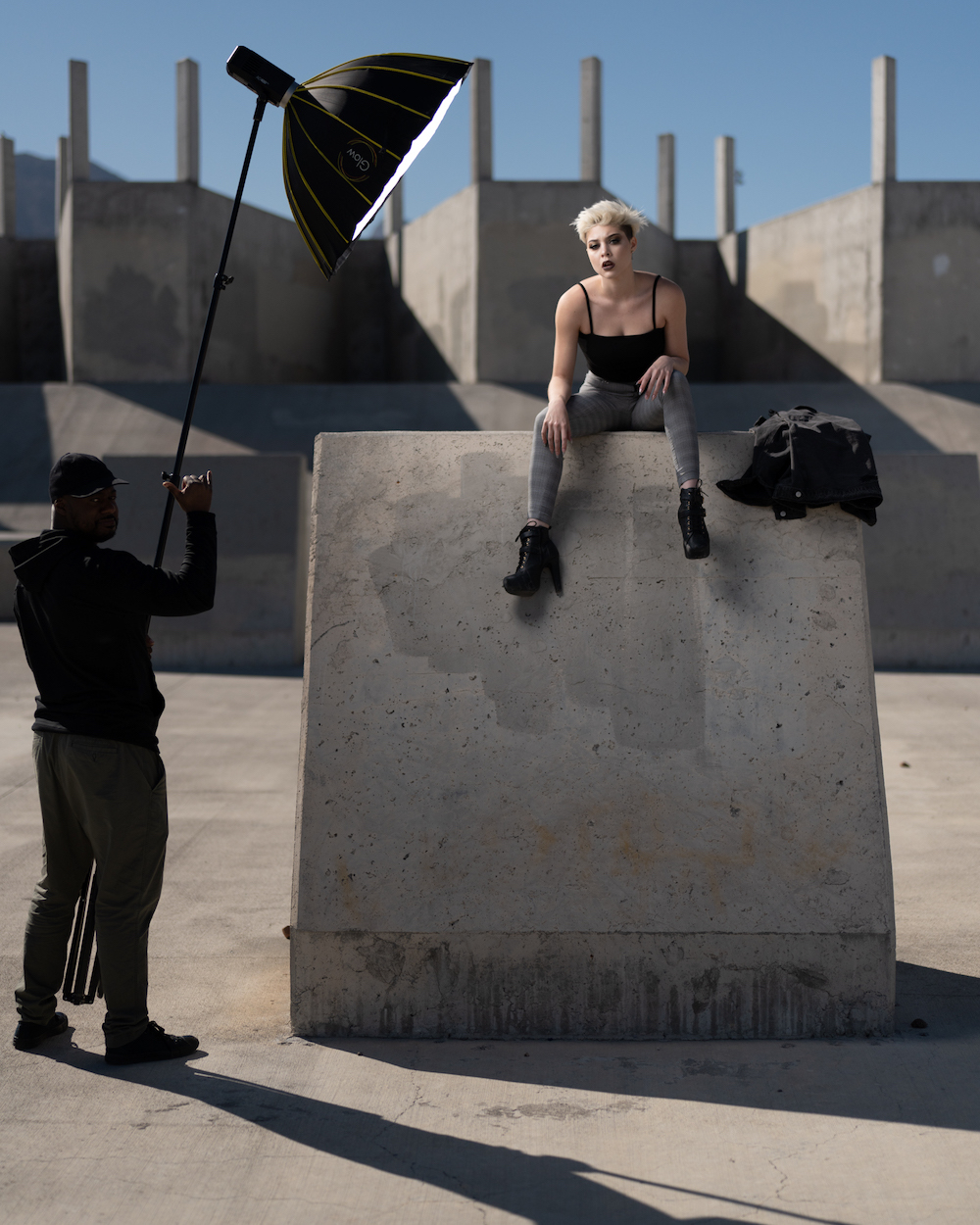 Size
The Westcott is a bit larger than the Flashpoint, and about one pound heavier. If you currently own a Flashpoint Xplor 600 (non-pro), the Westcott is extremely similar in size.
Design
The two strobes have similar exteriors with buttons and a dial for controlling the features. The Westcott has a color display that offers great visibility from a distance. The Flashpoint displays both the group and power level in large letters, and the FJ400 Pro displays the power level in large text.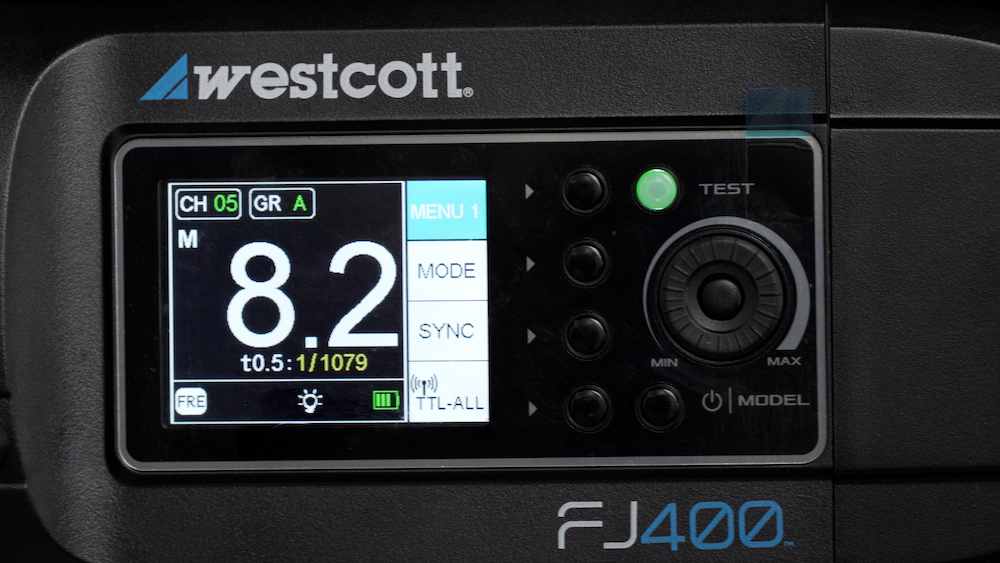 Tech Specs
Let's jump into flash specs. Here is all the information I captured testing the lights equally using the Sekonic L858d-U light meter and C-800 Colorimeter.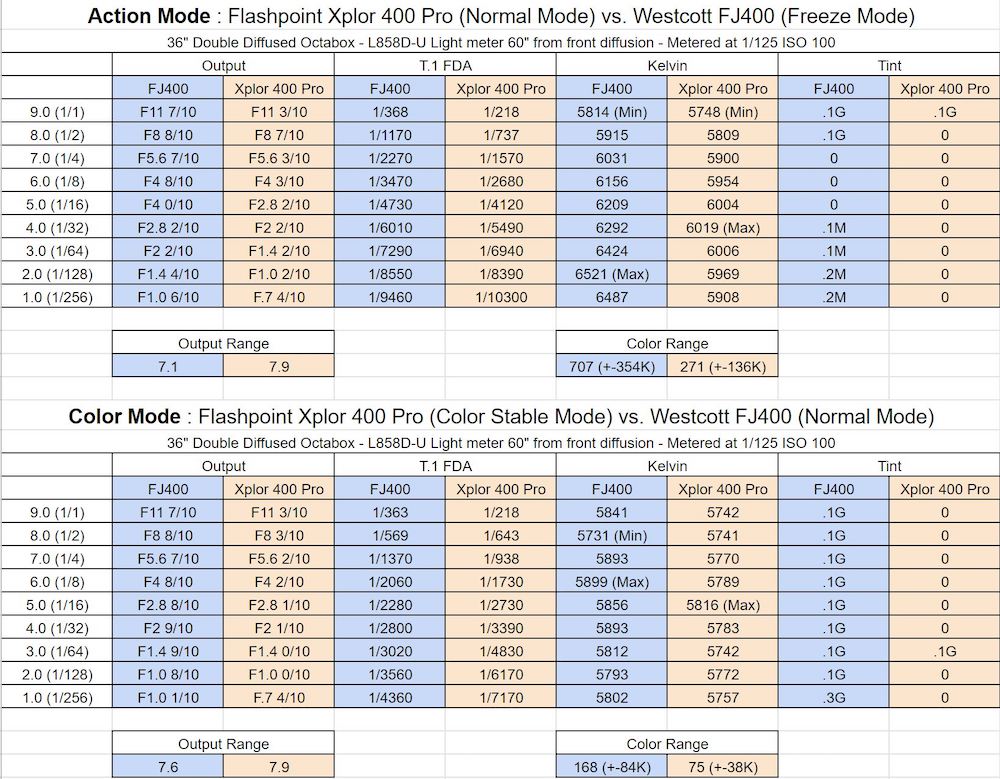 Output
The Westcott FJ400 produces 40% more light output than the Xplor 400 Pro when both are at full power. In High Speed Sync at full power, the lights produced a near-identical amount of light.
"The Flashpoint's light output is more consistent with power level, and has a larger output range."
Power Stability
The Flashpoint's light output is more consistent with power level, and has a larger output range. This is especially true in their action modes where the FJ400 falls short almost a full stop of light across its power range.
Color
The Flashpoint has better Kelvin stability in both action and color modes.The difference is minor in the stable color modes but significant in the action modes. The Westcott has a slight magenta cast across all power levels in its Color Stable (normal) mode.
T.1 Flash Durations
In their action freezing modes, the Westcott has shorter flash durations at equivalent power levels. The Westcott produces more light at nearly every power level and works well at freezing action across its entire power range.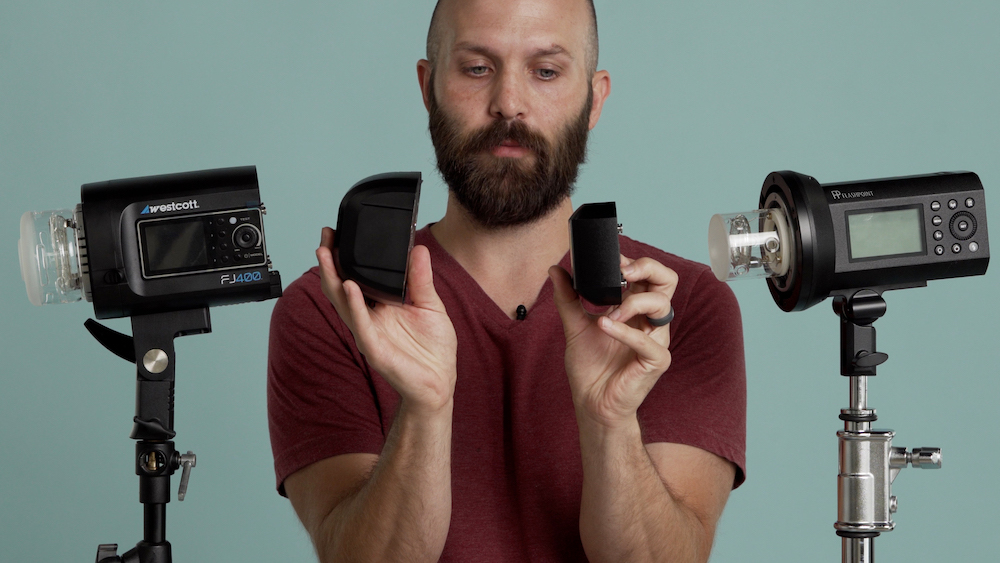 Battery
The Westcott has a larger battery capacity. This is no surprise considering it is way larger in physical size. The Westcott is capable of 480 full power flashes. The Flashpoint does 390.
Both lights recycle full power in .9 seconds and get faster as you drop the output. They are neck-and-neck at keeping up with fast-paced shooting. It's important to note the Westcott is producing greater light output at equivalent power levels.
Thermal Protection
To test thermal protection, I fired both lights at full power every two seconds until their recycle times began to lag. The Flashpoint recycle time fell at 75 flashes, and the Westcott slowed at 78 flashes.
Function
The Westcott has an optimal umbrella mount and handle. The Westcott umbrella mount features a spring and screw, giving users the option to tighten down their umbrellas. This creates a secure connection with little physical effort.
The Flashpoint only has a spring. This design is intended to let umbrellas slide out when the wind catches them, rather than tipping a light stand. However, this prevents it from holding large umbrellas in place when mounted vertically. The friction pad in the Flashpoint's handle may require users to tighten the handle when using deep modifiers.
Quick Tip: Putting a binder clip on the umbrella shaft will help hold a large umbrella in position.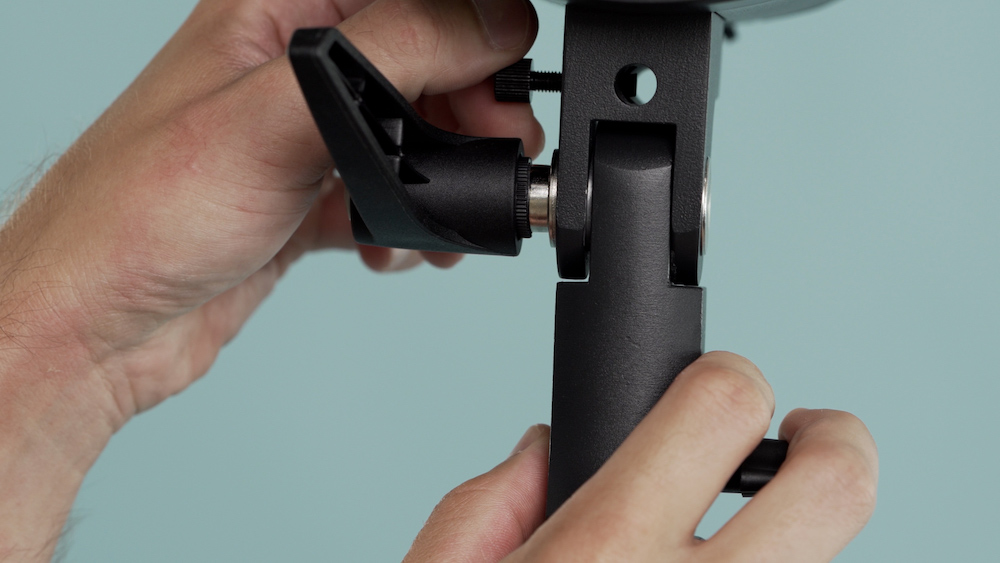 Finer Points
The Westcott charger is capable of charging while using the light, making it a psuedo-AC strobe. To do the same on Flashpoint requires the purchase of an AC adapter. 
The Flashpoint Xplor 400 Pro has an optional extension head that allows users to mount the flash head lower onto a light stand making it safer for on-location use. No such accessory exists for the Westcott FJ400, which can be problematic when booming or when shooting in windy conditions.
The Westcott has compatibility with Canon 600 EX-RT wireless system, if you already own those speedlights. Meanwhile, the Flashpoint R2 family of compatible lights includes nine speedlight models, eight other battery-powered strobes, and over a dozen AC monolights —making a very diverse list of compatible products.
The Flashpoint Xplor 400 Pro has a 30w LED modeling lamp compared to the FJ400's 20w.
Value
At $649 for the Flashpoint and $599 for the Westcott, and both strobes having similar features and performance, I would consider them to be an equal value.
Conclusion
The FJ400 produces more light output, at the same recycle speeds, with shorter flash durations. This makes it more suitable for those focused on capturing fast-moving subjects, or if light output is the primary concern.
The Xplor 400 Pro has much better color and output stability. These benefits will be helpful for anyone doing volume work that needs greater consistency. The Flashpoint is also smaller, particularly when used with Godox mount modifiers. Those tiny modifiers come in handy when traveling with lighting equipment.
If you are deciding between the two, it's very important to consider the transmitter experience and the ecosystem of compatible products. For instance, in testing, I've found the Westcott FJX2M cumbersome to use because adjusting light outputs and changing flash functions is much slower than on the Flashpoint R2 Pro II transmitter.
Article and photos by Robert Hall